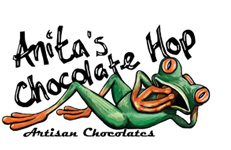 Quality handmade chocolates
Looking for a quality artisan chocolatier in the Northumberland area? Then you've come to the right place. Check out examples of our produce in the images below.
Whether you're after some chocolates as a gift, or simply to treat yourself, Anita's Chocolate Hop is your one stop shop. Get in touch with any enquiries you may have.